The first thing that concerns people when moving to another city is the cost of living. It's a wise move to educate yourself and know what to expect. After all, you need to make sure you can meet the budgetary requirements of living in an area.
In light of this, Texas is a relocation hotspot for most Americans due to the countless job opportunities that it offers, great weather, and budget-friendly cities. Additionally, Arlington, one of the popular metros in the state, keeps attracting more and more people every year.
What's so great about this city west of Dallas? Will you be able to survive in this place?
A Quick Look at Arlington, Texas
When people talk about Texas, expect to hear about Dallas, Austin, Houston, and San Antonio in the conversation. However, you shouldn't turn a blind eye to the one they call the American Dream City.
With more than 400,000 residents, Arlington is excellent if you're looking for a place with a strong urban feel minus the dense populace. Education is the city's core aspect, thanks to the presence of the University of Texas – Arlington, which caters to more than 39,000 students. Although Downtown Arlington may not be as big as downtown areas in other Texan cities, you'll still find plenty of coffee shops and retail stores to enjoy. Plus, the possibilities for recreation are endless – catch a game at AT&T stadium, take a dip at the Six Flags Waterpark, or eat your fill at chain restaurants like Double Daves and Sweet Tomatoes.
To conclude, it's hard not to fall in love with Arlington's diverse offerings. Once you move in, you'll find it easy to embrace your new home and fit into the community.
Cost of Living in Arlington
Overall Cost of Living
Time to discuss the very thing you've came here for. In general, Arlington is pretty much affordable. Here's a brief overview of typical expenses according to the Family Budget Calculator:
Monthly Costs
2 adults and 2 children
Arlington Metro Area
Annual Costs
2 adults and 2 children
Arlington Metro Area
Housing
$1,054
Housing
$12,648
Food
$715
Food
$8,577
Child Care
$1,033
Child Care
$12,394
Transportation
$1,141
Transportation
$13,692
Healthcare
$1,128
Healthcare
$13,534
Other Necessities
$714
Other Necessities
$8,563
Taxes
$662
Taxes
$7,948
Total: $6,446
Total: $77,356
Note that these numbers pertain to the metro area, where you'll find the most expensive neighborhoods. Plus, data from bestplaces.net states that the overall index of living costs in Arlington is 100.6 compared to the US average of 100.
How does this work?
If a city has an index of 155, then living costs are more expensive by 55% compared to the national average. Subsequently, if a place scores an index of 75, it is 25% more affordable than the entire country's average.
With this in mind, Arlington basically treads side by side the national standard for living costs. It can even get cheaper in the outskirts and suburbs. To get a better idea of how this data weighs up, check out how the expenses compare with other Texas cities.
Arlington, Texas vs. Austin, Texas
As the lead player in Texas in terms of the economy, Austin mostly makes it to any list of the top ten most desirable cities. Given its more advanced industries, the cost of living gap between Austin and its counterpart, Arlington, is quite high:
In contrast to Austin's 119.3% overall index, Arlington is 18.7% cheaper.
The median home cost for Arlington is $204,000 compared to Austin, which is $369,000
Breaking it down even further, other expenses, such as healthcare, transportation, and groceries, are lower by 18% in Arlington, TX.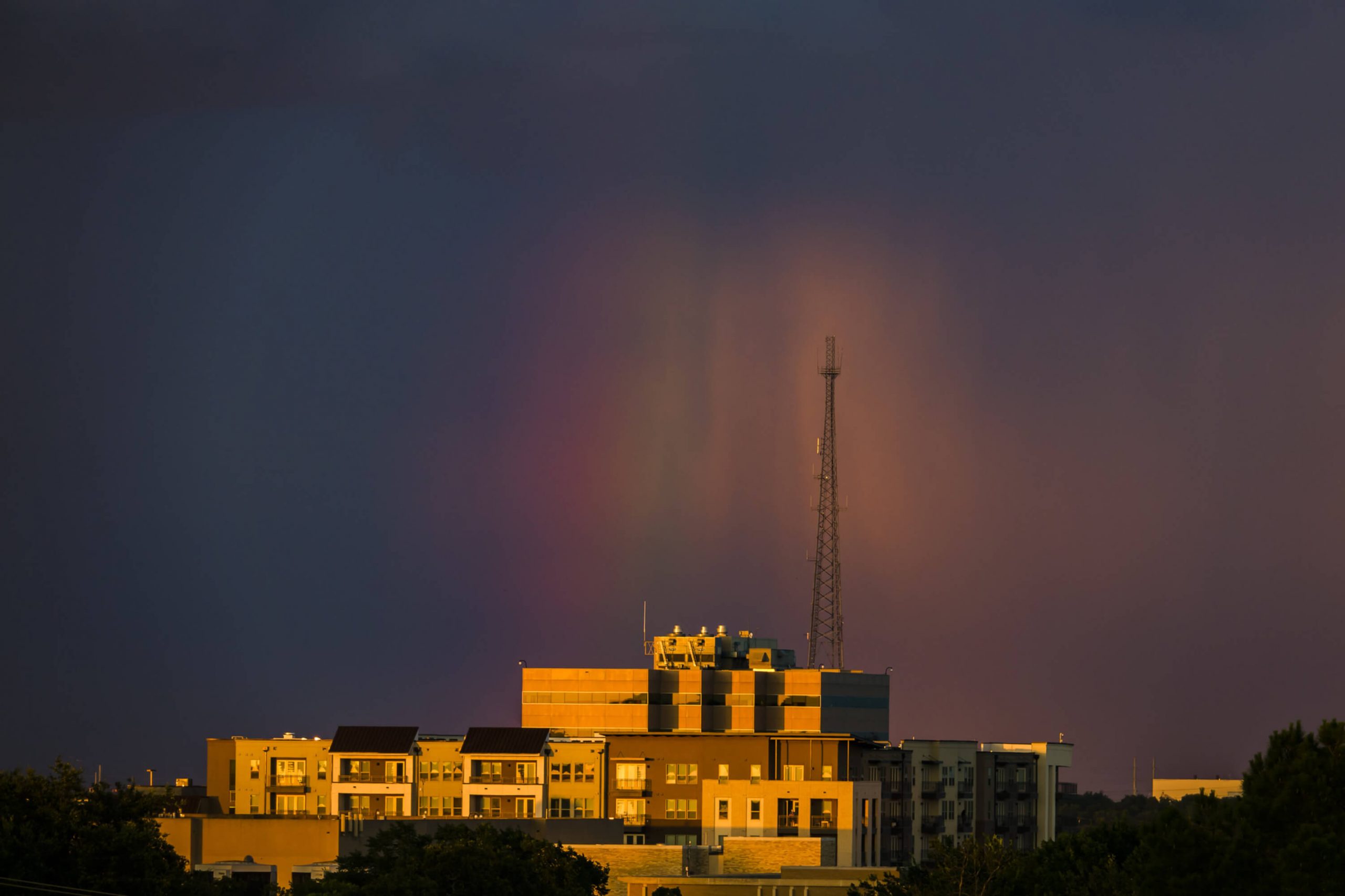 Arlington, Texas vs. Dallas, Texas
Arlington's neighbor, Dallas, is known as a business hub with a friendly culture. But will it beat Arlington in terms of affordability? Why don't you find out:
Since Dallas has an overall index of 101.6, it is slightly more expensive than Arlington by 1.0%.
However, healthcare is cheaper in Dallas by 2%.
Other than that, the expenses for both cities are virtually in line with each other.
Although the data above originates from bestplaces.net, you won't find a massive difference even after comparing both cities on the Family Budget Calculator. As shown in the table above, Arlington's annual cost is $77,356, while Dallas sits at $75,488.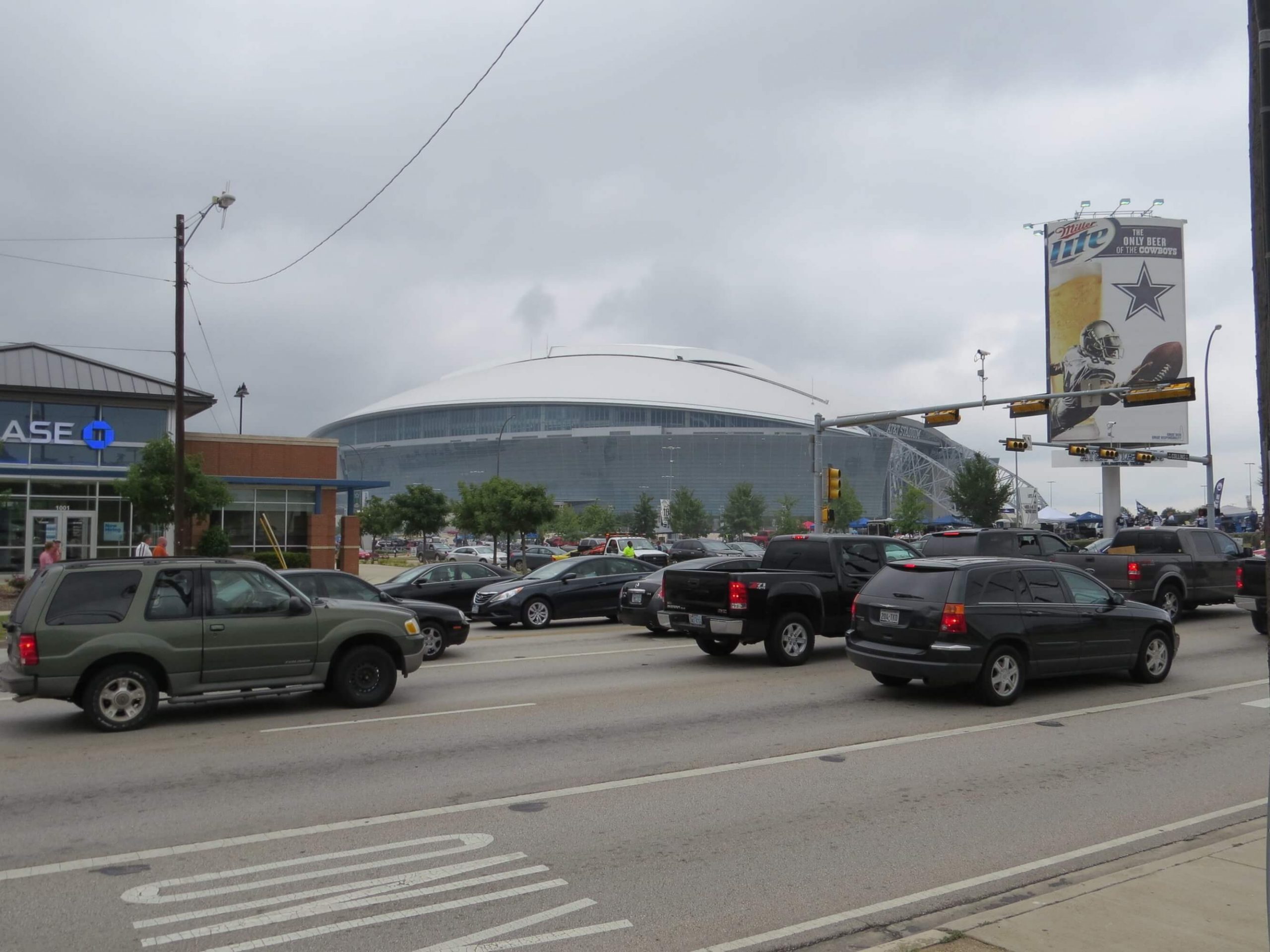 Taxes
Another factor that will significantly affect your budget is tax, and Arlington is a mixed bag. Based on information from several trusted sites:
Tarrant County, which covers Arlington, TX, levies a 3.020% average rate. This percentage is relatively high in comparison to the 1.1% US average. Moreover, the city pays an average of $7,550 in property tax annually.
Sales tax is a portion taken from transactions involving goods and services. Texas requires businesses to pay a 6.25% tax rate while the local government in Arlington imposes 1.75%. Add them up, and the final minimum sales tax rate for Arlington, TX, is 8% compared to the US average of 7.12%.
Good news! You can rest easy now. Why? Because Texas is one of the seven states that doesn't have an income tax. Yes, seriously! From a linear perspective, this could be the reason why other taxes in the region are higher than the US average.
Economy and Job Market
Much like the rest of Texas, Arlington's economy is healthy and thriving. Owing to the University of Texas and several school districts, most professionals work in the education department. Even if you're not a teacher, there's no shortage of opportunities for motor laborers, manufacturers, health care workers, and entrepreneurs.
Although the 3.5% unemployment rate treads a little close to the national average of 3.7%, Arlington shows promise by maintaining a steady 2.7% job market increase every year. Plus, the estimated potential growth is 38% over the next ten years.
Meanwhile, according to datausa.io, the median income in Arlington, Texas, is $63,091, while the US average is $65,712. Keep in mind that these numbers were collected from the general population. It doesn't entirely determine your final potential income when living in the city.
Extra Tips When Moving Into Arlington, Texas
It's not a good idea to judge a place only based on income and expenses. Although Arlington may not be as booming as Austin or cheaper than Dallas, there's so much to love about the city. So if you've made up your mind to move there, here are some practical steps to take:
Make sure to do your research. Since this article mostly discusses statistics, it'll help a lot if you spend time learning more about Arlington. Find out what fun things you can do here, the culture and trends, and the best neighborhoods to explore.
Hire Professional Movers. No matter how big or small, a move will always be stressful. Save yourself the hassle by enlisting professional help, thus securing your belongings' safety, obtaining peace of mind, and ultimately saving money in the long run. Cheap Dallas Movers helps you find great rates from affordable movers in Arlington.
Finally, enjoy the process. Yes, it might sound ironic to have fun in an already stressful situation. However, you probably won't be moving for a while. That said, you might as well make the most of the experience. Best of luck!
---